Let's found an association! This idea came to mind to the founding members of the Diversity in Linguistics Association in autumn 2021. But what led to this idea?
In the beginning, there was the student council for linguistics and phonetics at the University of Cologne. At the turn of the year 2017/2018, Natascha, who is now on the advisory board of the association, came up with the idea of organising an international summer school on forensic linguistics. A big undertaking for a small student council, but Natascha and Dominic, who is now president of the association, take on the task. In summer 2018, the Summer School takes place for the first time; then in summer 2019 for the second time. In the meantime, Janina, now vice president, has also joined the group. The summer school takes place for the third time in the summer of 2021. Shortly afterwards, Dominic, Janina and Natascha decide to found an association.
An association just for a summer school? Is that even worth the effort? Fortunately, we don't have to answer this question. At the time of the founding, the association not only included the summer school, but also a workshop on statistics in linguistics. Where did that come from? Originally, the workshop started as a tutorial for applied statistics offered by the linguistics and phonetics student council at the University of Cologne. After a few such courses, a summer school workshop followed, and most recently two online workshops for national and international participants. Dominic and Janina have been running the workshop together since the beginning.
But that is not all. In addition to the summer school and statistics workshops, a newly started talk series is also part of the newly founded association. In the talk series "Diversity in Linguistics", the association pursues its general goal: To provide a place for diversity in linguistics. With this new event, the association will start into the future; hopefully with you as a member!
Structure of the Association
The structure of the association is – as is usual for associations ("Vereine") in Germany – laid down in the statutes. The Association for Diversity in Linguistics recognises two board positions, three seats on the advisory board, and the group of general members. Members without offices who wish to be mentioned by name online are listed here, as are those who hold offices.

Ethics Officer
Natascha Rohde
As of 03/12/2023, there are 122 members. Those who wish to be named are:
Muhadj Adnan, Zoe Anna Niahm Alter, Annalisa Arcidiacono, Emine Asci, Marina Benekou, Ricarda Billig, Daria Bogatova, Hannah-Charlotte Bröder, Alexander Clemen, Andrea S. Curran, Dennis Dahlhausen, David Dankwa-Apawu, Marie del Mar Galindo Merino, Jeconiah Dreisbach, Tabea De Wille, Laura Duve, Martina Eberle, Alice J. Ellwood, Marie Engemann, Ayesha Farooq, Elisa Fest, Paulina Odeth Flores Bañuelos, Rene-Christian Foidl, Bastian Fuchs, Deia Ganayim, Christopher Geissler, Alona Golubchik, Lisa-Pearl Gyasi, Ann-Sophie Haan, Aaricia Herygers, Melce Hüsünbeyi, Rachid Iseksioui, Ellen M. Jones, Zaal Kikvidze, Kleopatra Karapanagiotou, Martin Konvička, Max Kronen, Alexandra Krüger, Lisa Marie Lang, Diana Lepka, Laura Levstock, Anne Lützeler, Sarah-Therese Mann, Japhet Manzano, Karoline Marko, Deepak J. Mashru, Nele Mastracchio, Rayyan Merchant, Vanessa Michaelis, Lukas Mielczarek, Erdin Mujezinović, Amna Naseeb, Kristina Nazarenus, Anh Kim Nguyen, Jessica Nieder, Samira Ochs, Gwanghun Park, Maike Park, Alisa Pasanen, Naomi Peck, Milanka Peric, Ai Vinh Pham-Le, Isabel Picornell, Annika Miriam Rabenau, Verena Rasp, Zachi Einna Reyes Orquijo, Jasmin Pfeifer, Lea Ramke, Val Ring, Dana Roemling, Justyna Beata Rokosz, Jonas Konstantin Romstadt, Basiru Umar Said, Lea Sarnow, Lea Schäfer, Viktoria Schneider, Tobias Schröer, Christopher Schulz, Christina Ines Schwarz, Azianura Hani Shaari, Nurtimhar A. Shahaji, Anna Sophia Stein, Simon David Stein, Linda D. Steppan, Andrea Streckenbach, Annika Tjuka, Sol Tovar, Haris Trgo, Ruben van de Vijver, Emmanuel Uwambayinema, Lena Völkening, Lars Vorberger, Sara Wessel-Ellermann, Niklas Wiskandt, Maxi Nora Wittmaack, Anastasia Yablokova, Victor Zimmermann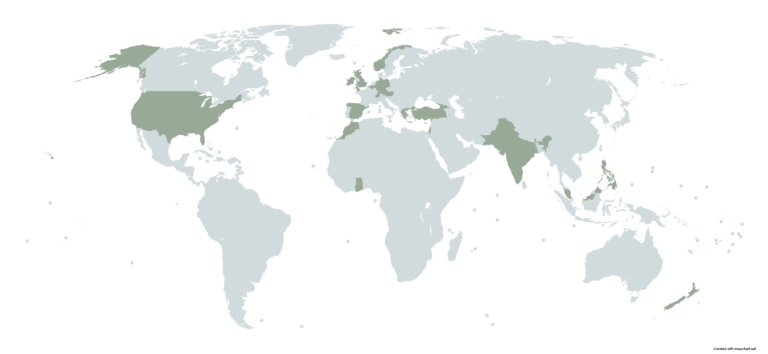 Association's Board: Dominic Schmitz, Janina Esser
Advisory Board: Lisa Brandt, Viktoria Schneider, Katharina Sternke
Association's Board: Dominic Schmitz, Janina Esser
Advisory Board: Lisa Brandt, Natascha Rohde, Katharina Sternke